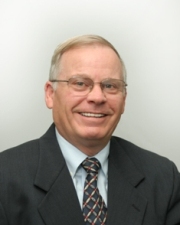 Robert F.
Eichhorn, CFP®
Registered Representative
Bob is a local Hamburg resident. He is known for his capability in working patiently with the age 50 plus community. Throughout his career, Bob has developed a special interest in working with those about to retire and those already retired.
As a CPA for over 40 years, Bob has counseled individuals on retirement, estate planning, and tax issues. He has advised hundreds of individuals who wanted to protect their principal and not outlive their money. Bob has helped many retirees avoid some of the pitfalls that many people make.  Bob has dealt with other estate planning matters such as: formation of trusts, life insurance trusts, and the preparation of estate and gift forms saving individuals large sums of tax dollars.
Bob is one of 44,000 individuals in the U.S. authorized by the CFP Board to use their certification marks (CFP).  A Certified Financial Planner must adhere to certain educational standards to meet renewal requirements as well as uphold to the CFP Board's Code of Ethics.
He holds a BS in Public Accounting from the State University of New York at Albany.  He has served as treasurer for several non-profit organizations and on the board of directors of two corporations in the Western New York area.
Bob and his wife, Sue, have lived in the Village of Hamburg for over 30 years.  They have two children, a son and a daughter.  Both have worked and resided outside of NY since college graduation.  Both Bob and Sue enjoy travel.  Bob also keeps involved in the activities of several fraternal orders (Masons, Scottish-Rite, and Shriners).  His sporting activities are golf in the summer, bowling in the winter, and walking in the village all year round.  Sue enjoys painting and you may have seen some of her work at one of the local craft fairs.